2017 2017 Ram 1500 Tradesman 4dr Crew Cab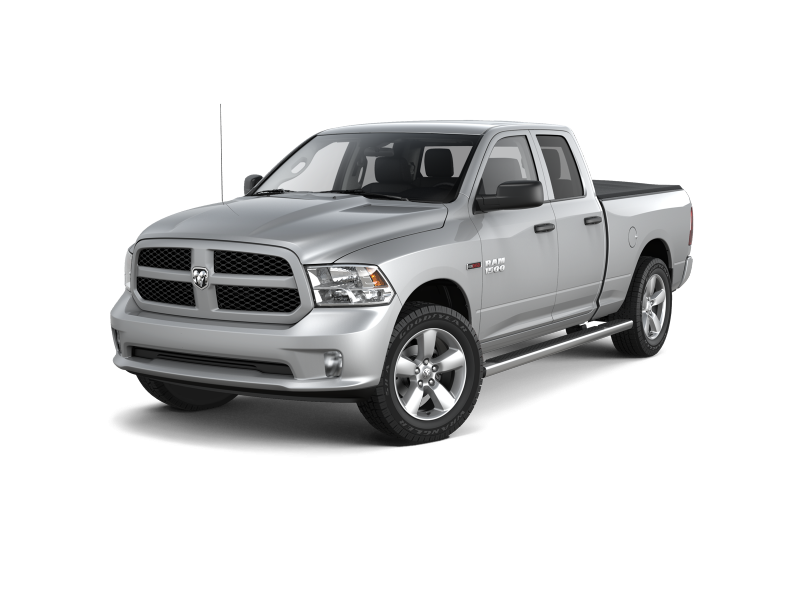 With similar horsepower and payloads, the Ram 1500 and Toyota Tundra are equally capable of taking on heavy-duty jobs in light-duty frames. Although the Toyota Tundra pulls ahead with slightly higher numbers in both categories, the Ram 1500's exceptional maximum towing capacity and 8-Speed Shiftable Automatic transmission puts control and power in your hands. So while the Toyota Tundra looks marginally better on paper, the Ram 1500 has competitive strength and more options in transmission speed.
2017 2017 Toyota Tundra SR5 4dr CrewMax SB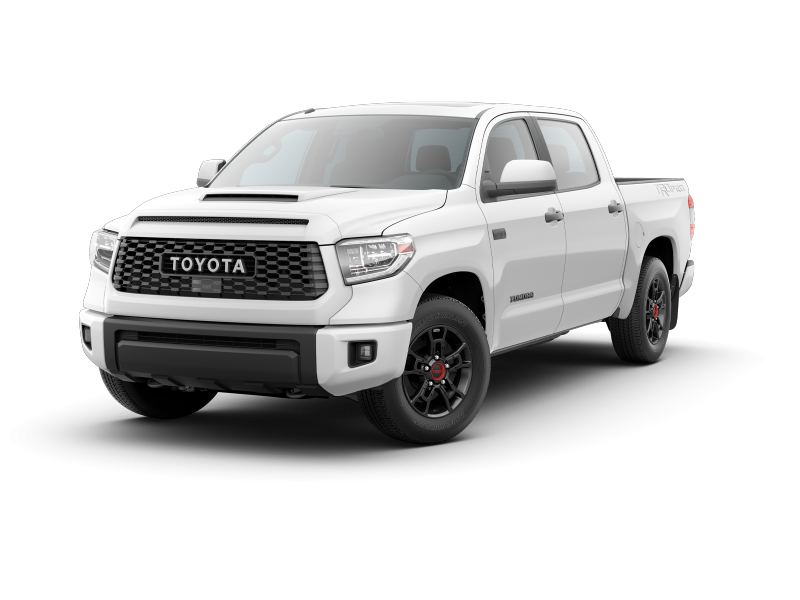 When it comes to fuel economy, the Ram 1500 packs a punch against the Toyota Tundra. With 17 city MPG and 25 highway MPG against the Toyota Tundra's 15 city MPG and 19 highway MPG, the Ram 1500 offers great gas mileage for a work truck. In the case of style, the exterior design of both trucks are markers of their individual brand aesthetics. The Ram 1500 sports a muscular build and classic Ram grille, while the Toyota Tundra is slimmer, with a less distinctive front frame. Inside, the Toyota Tundra is no competition for the Ram 1500:while the Toyota Tundra utilizes a traditional interior design, the Ram 1500 makes the pick-up feel like a luxury vehicle with attention to detail and bold instrumentation.
Feature Comparison: 2017 Ram 1500 Tradesman 4dr Crew Cab & 2017 Toyota Tundra SR5 4dr CrewMax SB
Specs*
2017 Ram 1500 Tradesman 4dr Crew Cab
2017 Toyota Tundra SR5 4dr CrewMax SB
City MPG
17
15
Highway MPG
25
19
Horsepower
305 hp @6400 rpm
310 hp @5600 rpm
Transmission
8-Speed Shiftable Automatic
6-Speed Shiftable Automatic
Seating Capacity
6
6
Max. Towing Capacity
9,160 lbs.
6,700 lbs.
Payload
1,500 lbs.
1,550 lbs.
MSRP
$33,990
$35,345
In a market of muscular pickups, it's tough competition out there. Luckily, two powerhouses stand out: the Ram 1500 and the Toyota Tundra. But how do these heavy hitters stack up against each another? We've compared the 2017 Ram 1500 Tradesman 4dr Crew Cab and the 2017 Toyota Tundra SR5 4dr CrewMax SB to show you who comes out on top.
Winner: The Ram 1500
The Ram 1500 beats out the Toyota Tundra with its excellent fuel efficiency, comparable horsepower, and stellar interior design-all for a lower price tag. With the ideal balance of style, power, and price, the Ram 1500 is ideal for your heavy-duty automotive needs. See for yourself with a test drive today at Waconia Dodge Chrysler Jeep in Waconia, MN!