Jeep Accessories and Lift Kits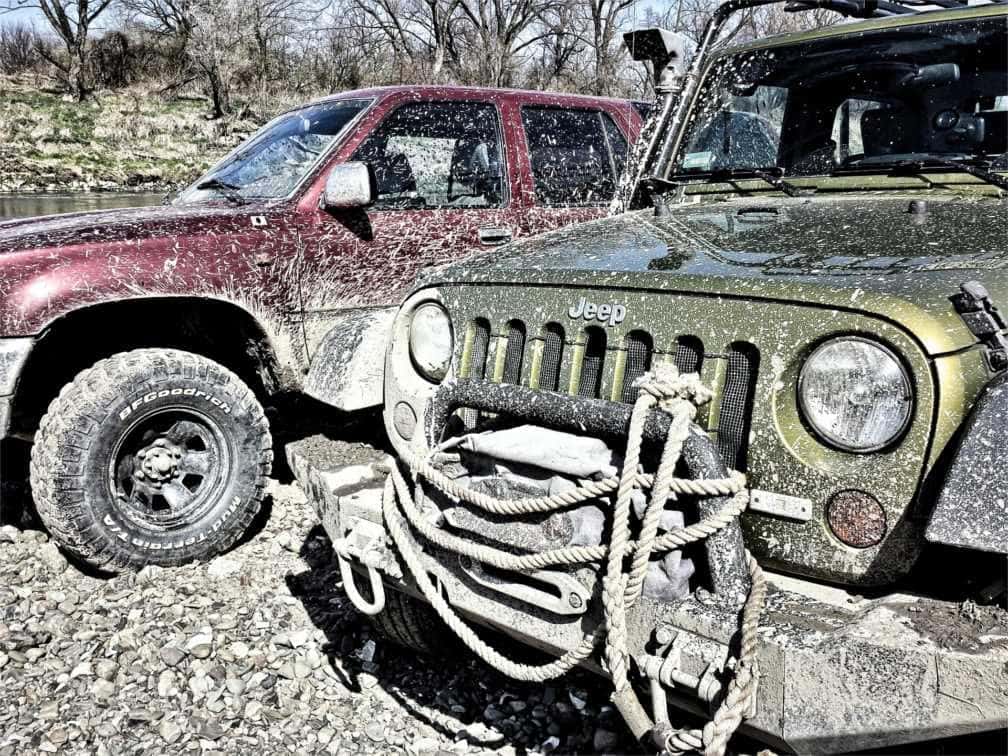 Minnesota Jeep Accessories Dealer
The perfect addition to your Jeep, when you need an accessory to provide a specific function you need Waconia Dodge. Stocking genuine Jeep Accessories For Sale, you can be assured of great quality, engineer designed items for your vehicle. Waconia Dodge aims to have exactly what you need when you need it. We have a range of accessories for customizing your Jeep vehicle or adding functionality on-road and off-road applications. By buying genuine Jeep accessories, you not only guarantee a perfect fit, you are assured of high performance and an extended lifespan.
Offering a range of items, the Jeep Accessories include; carriers and cargo hauling equipment, interior and exterior accessories, lighting and electrical components, performance parts, under hood and underbody accessories and lifestyle and off-road items. These parts are designed to improve off-road capability without infringing on-road handling and capability. The benefit of buying genuine rather than from a generic aftermarket supplier, is that Jeep parts have been tried and tested on the type of vehicle that you own, by factory engineers. Drive with confidence when your accessories are built to be part of your Jeep.
Taking your Jeep off-road will be less stressful when your Jeep is protected from the elements with protective covers and fenders. Your vehicle will do what it was built to do, whilst still maintaining that "just out of the showroom" look on the road. Easy to apply and remove, protective moldings are a must to fend off scratches and bumps. Seeing where you are going whilst on the trail and once you are setting up camp is a breeze when you affix lighting accessories designed to give the maximum throw of light, without glare. All this and more is available to dress your Jeep, from Waconia Dodge.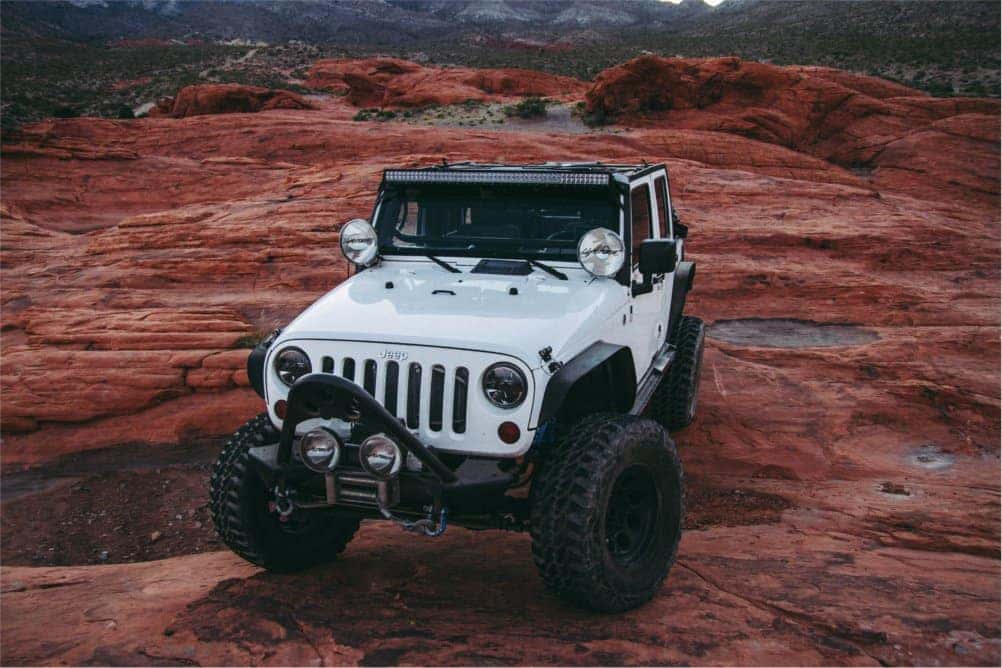 Jeep Bumpers And Grille Guards in Minnesota
When you are traveling off-road, things can get pretty tricky at times. You want to be sure that if you make a small mistake, it doesn't cost you in a big way. By protecting your Jeep and its most important parts, you can be sure that you will head in and out of the forest with the minimum of fuss. At Waconia Dodge, we have a huge range of off-road equipment that will protect your Jeep. Choose from Jeep Bumpers And Grille Guards For Sale
Off road and tubular bumpers not only look tough, they are tough. Designed to provide protection to your Jeep exactly where it needs it, these bumpers are made of steel and are available for both front and rear of the vehicle. Strong and functional, these bumpers are designed and tested to work with your vehicle occupant safety systems and allow the use of the original tow hooks and trailer hitch. The off-road bumper is compatible with Jeep branded winches and other off-road equipment such as driving lights and grille guards.
Speaking of grille guards, selecting a genuine Jeep product will ensure that the most amount of protection can be afforded to imperative parts of your vehicle, such as the cooling system and radiator. A bump to the front that damages your cooling can lead to being stuck with an overheated engine. Mitigating this risk and protecting your winch system keeps your two most important front mounted systems functional. Easy to fit with a no-drill installation, the grille guard is powder coated steel to match your bumper assembly and blend with the overall look of your Jeep. Find the perfect accessories to match your Jeep at Waconia Dodge and go off-road with the confidence gained by using Jeep genuine parts.
Jeep Lighting And Body Kits in Minnesota
Whether you just want to improve the look of your Jeep or add some functionality, Jeep Lighting And Body Kits For Sale at Waconia Dodge will help you customize and prioritize your vehicle to suit your driving needs. Choosing genuine accessories ensures that your Jeep continues to perform to its optimum level in regard to economy, handling, and durability. Competitively priced and a perfect match for color and quality, you can get your Jeep fitted out at Waconia Dodge.
Some would say that you can never have enough light and the Jeep designers and engineers would agree. When you are off road you won't have the luxury of street lighting to guide your way, so ensuring that you can see in front, behind and laterally is really important. The great thing about buying genuine Jeep accessories is that you know that they will all assemble easily with brackets and locations designed to receive the part that you are adding. Mounting to the roof, light bar or other location, you can choose exactly what you need and be assured of quality housings that are waterproof and made from materials that dissipate heat easily. Lights are one thing that you definitely need to get right, so trust the same company that made your durable 4WD.
For show or protection, Jeep body kits give your vehicle the edge of the road or the trail. Customize your Jeep to better reflect your personality and to improve performance by increasing airflow and aerodynamics. Including the JK-8 conversion kit which modifies the 4 door Jeep Wrangler to a small pickup, Jeep body kits are affordable, factory designed and engineered and made to fit easily to each model for which they have been developed. Choose your look at Waconia Dodge.