Jeep Lift Kits For Sale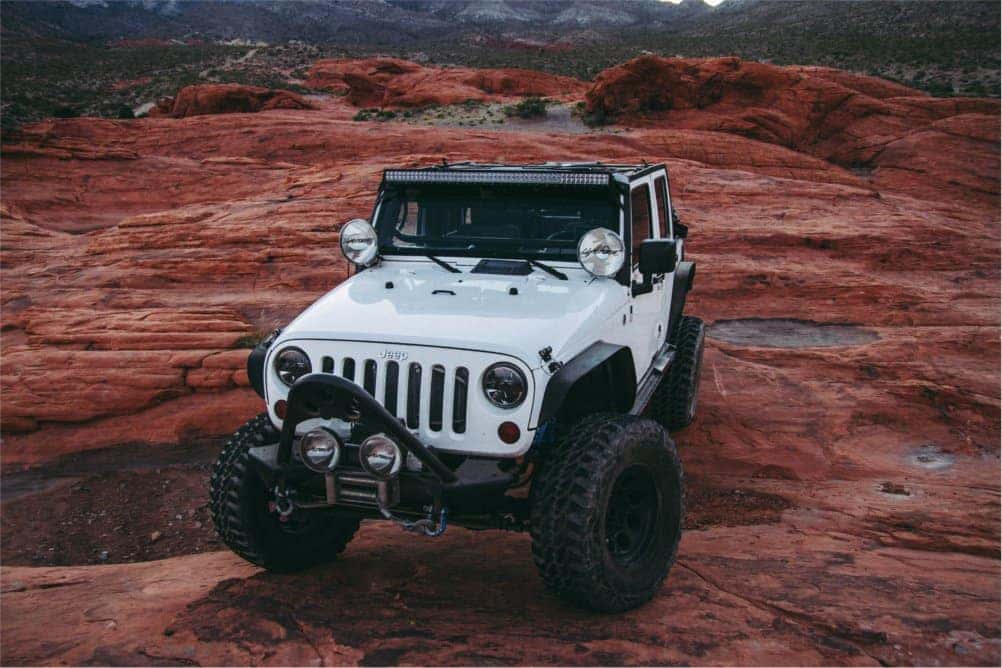 When you need extra clearance, Waconia Dodge can help you with Jeep lift kits. Not just for looks, a lift kit will allow you to modify your Jeep for improved handing off road without reducing the driveability on road. Designed and engineered by the same people who built your Jeep, genuine lift kits are tried and tested components that are guaranteed to give an impressive performance. At Waconia Dodge, we stand by our advice and the quality lift kits on offer.
By allowing lift but still retaining the original vehicle geometry, adding a Jeep lift kit to your vehicle will deliver increased vehicle height, space for larger wheels and tires, and better handling on rough, undulating terrain. These changes improve off-road handling by increasing the vehicle track width and stability with the addition of appropriate dimension wheels and tires. Original on-road handling is maintained by keeping the suspension travel and dynamics constant. The kits contain replacement shock absorbers to facilitate the increase in height, and all parts are easy to install with no modification of the braking system or driveshaft required.
Choose the lift that you need. With a selection of 2 inch and 4 inch, you can balance your specifications to your vehicle application and budget. Whichever you choose, you know that by choosing a genuine Jeep product, the lift kit that you apply will be built for the task and engineered to withstand all the same conditions that your Jeep can handle. A genuine Jeep lift kit will add value to your 4WD and give quality Jeep performance throughout the life of the vehicle. Chat to the knowledgeable staff at Waconia Dodge to get the best advice for upgrading with a lift kit for your Jeep.