Jeep Rubicon Accessories For Sale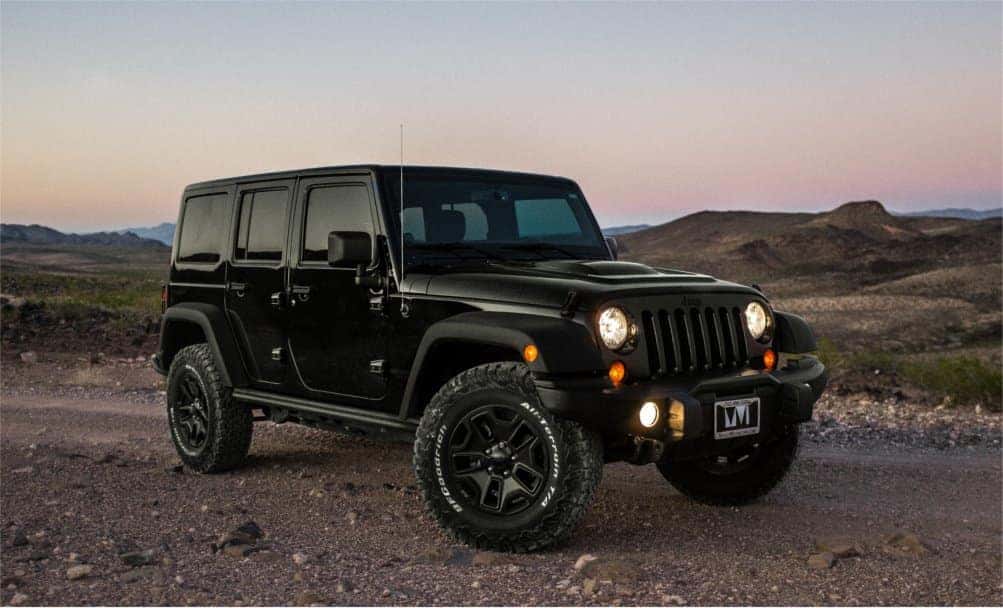 Offering Jeep Rubicon accessories, Waconia Dodge ensures that you are only adding certified genuine Jeep parts to your vehicle. Modifying your Rubicon with factory designed off-road equipment and protection will enhance your driving experience without affecting your warranty or vehicle performance. Genuine parts deliver a quality, tested product that will work with your Rubicon for extended life and extended enjoyment.
Jeep Rubicon Lift Kits
Rigorously tested and easy to install, Jeep Rubicon lift kits will make your off-road experience safer and more reliable. Offering greater ground contact by allowing the use of bigger tires, a lift kit makes your Rubicon more sure footed off road without hindering its off-road performance. The beauty of factory designed parts is that they will fit the first time without the need for parts and connections to be modified, allowing you to just enjoy the drive.
Jeep Rubicon Bumper and Grille Guards
There is plenty going on when you go on-road. Surfaces change in an instant and what is a clear path can quickly turn to scrub. When you have Jeep Rubicon Bumper and Grille Guards on your vehicle, the tough stuff is easily fended off without damaging your vehicle finish. Made from hardened polymers, the guards are easy to apply and remove but stay firmly attached while in use, so you can concentrate on the trail.
Jeep Rubicon Lighting
See and be seen with Jeep Rubicon Lighting. For off road use, you can affix five or seven LED lamps in a variety of locations to give you faultless forward and lateral vision when it is dark and even great campsite lighting when you find yourself needing to set up later than expected. Delivering 4,800 lumens and 8,000 lumens respectively, the 5 and 7 LED lights are housed in waterproof aluminum casings that dissipate heat quickly to provide reliable performance.