Lifted SUVs For Sale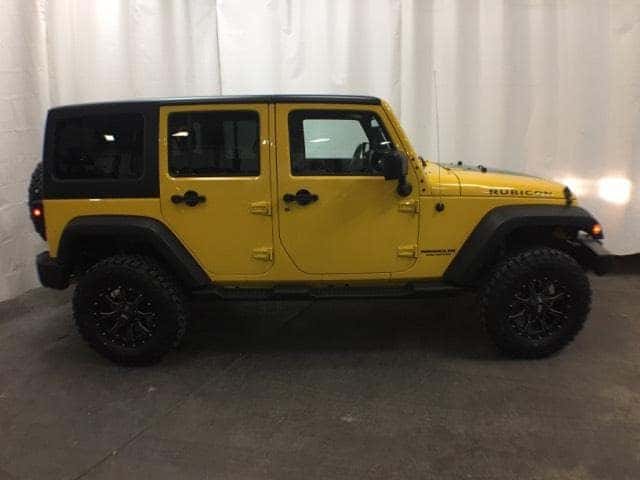 Lifted jeeps are a great combination of versatility and aesthetics. While a lifted SUV is arguably better looking than a non-lifted SUV, the functionality of have additional clearance for larger tires, and the benefit of more ground clearance with larger tires makes it practical for those looking to go camping and exploring in Minnesota. Granted, we don't face the same types of terrain that you will find in the mountain west, such as large sharp rocks, but we do face many more fallen logs, deep mud holes, and a plethora of other traps that additional clearance may help with.
That practicality is all well and good, but there truly is nothing like the powerful look of a lifted SUV, especially a Jeep.
Lifted Jeeps For Sale
We may be a little biased, as we sell Jeep and all, but the rugged appearance of a lifted Jeep is very hard to match. Our top choice is a lifted Jeep Wrangler Unlimited with a rugged bumper, winch system, and a light bar on the top to match. This combines the practicality with a great rugged appearance.
We aren't just limited to lifting Jeep Wranglers, though. In fact, we don't just do lifted Jeeps. Our accessories team is able to lift all kinds of trucks and SUVs to help meet your needs.