Why Buy Winter Tires

When it comes to driving, especially in the winter, having the correct tire matters. Winter roads can be extremely unpredictable with heavy snow and black ice. Winter tires have several unique features that make them the safest and most reliable choice for the cold winter months.

The tread rubber compounds of winter tires are designed to remain flexible, allowing the tire to grip the road better. All-Season and Summer tires cannot provide the same amount of traction because they stiffen in the cold. 
The Tread Depth and Patterns
Winter tires have deeper tread depths and a unique tread pattern. This provides much better traction in the snow and can help reduce snow buildup. 
Winter tires have more biting edges that provide better traction when driving on ice. 
WINTER TIRES VS. ALL-SEASON TIRES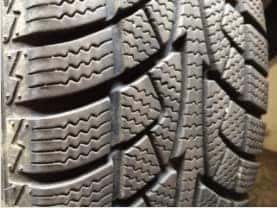 Advantages of Winter Tires:
Fine grooves in each tread block are called "sipes," and they dramatically increase the amount of texture and grip on ice.

Softer compound sticks better to ice and snow.

Deep voids and wide spaces between tread blocks offer more room to squeeze out rain and snow.

Shorter braking distances and reduced lateral sliding on slick surfaces.
Disadvantages of Winter Tires:
More tire noise, especially at highway speeds.

Softer compound wears out slightly more quickly.

Tire swaps required in Spring and Fall.

ALL-SEASON TIRES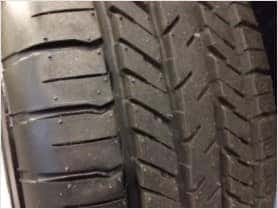 Advantages of All-Season Tires:

Low tire noise.

Relatively long lasting.

Can be driven year round without tire changing hassles.
Disadvantages of All-Season Tires:
The jack of all trades is the master of none. An all season tire doesn't grip warm asphalt as well as a summer tire, and doesn't grip snow or channel water as well as a snow tire.