What's the Difference Between Snow Tires and All-Season Tires?
Deciding between snow tires and all-weather tires can be a tough choice. Explore these differences before you make your choice:
Snow tires are designed with more tread to provide better traction in snowy and icy conditions.

Softer compounds found in snow tires better grip the road, but they can wear quickly.

All-season tires are made up of harder compounds and therefore wear better.

All-season tires deliver better performance and efficiency on dry roads.
Find out more facts about snow tires and all-season tires today!
Which Type of Tires Should I Choose?
It's important to choose the tire that fits your driving habits. Check out the following characteristics to see if they match your needs:
All-Season Tires

More comfortable and quiet

Good traction in different weather conditions

Asymmetric tread

Winter Tires

Can include studs for better traction on ice

Reduce snow buildup

Increased confidence during winter weather

Better traction and braking on ice and snow
With the kind of tough winters you'll face in Chaska and Waconia, MN, it can be a good idea to purchase a set of snow tires. That's where Waconia DCJR can help. We offer tires from many different manufacturers, and our expert service team will switch out winter and all-season tires quickly. We've received extensive training in the needs of different vehicles, and we can suggest a set that will perfectly match your driving habits. Remember, it's important to only use snow tires during winter; so once the season ends, plan a trip to Waconia DCJR to switch them out.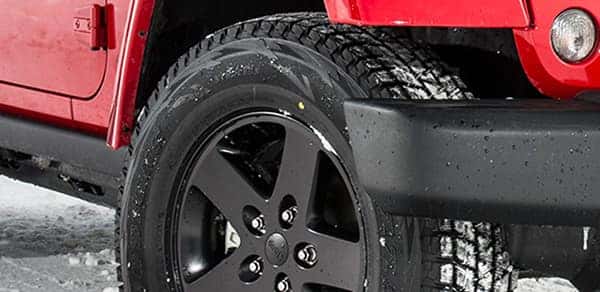 Visit Waconia DCJR for Your Tire Needs
Our service center is located at 905 Strong Dr. in Waconia, MN, and our tire center has helped customers from Chaska and beyond find the perfect fit for their vehicle. In addition, we frequently offer tire specials that can save you big money. If you have any winter weather concerns, feel free to schedule a service appointment, or contact us online and a knowledgeable customer service representative will get back to you right away.